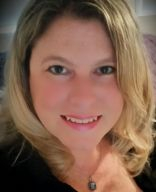 Carol
Jardines
Travel Advisor
Hi! My name is Carol Jardines. I have been going to Disney World since I was a little girl. My parents would take my brother and I out of school every year for a week in January. We loved every minute of it. I am lucky to have found a husband who shares my love of Disney. Together we relive our youthful memories and make new ones with our son. In 2010 we took a road trip with a bunch of family and got the Disney bug again. That trip inspired us to definitely stay on property. In 2013 we took our family to Saratoga Springs for a week and we were hooked on Disney resorts! Since then we have been to Disney several times and have stayed at different resorts. Our goal is to stay in as many different ones as possible.
In 2015 we went on our first Disney Cruise on the Dream to the Bahamas! What a wonderful experience that was! We had an amazing time. No one does it better than Disney! We loved it so much we booked a similar cruise to the Bahamas on the Wonder! We look forward to trying out the Magic and Fantasy in the near future! I love a day on Castaway Cay in a cabana!!
My travel is not limited to Disney trips. Universal is an amazing time as well. I have been to several islands in the Caribbean, such as Curacao, Dominica, Barbados and St. Thomas. I have also seen such wonders as the Tower Bridge in London and the Eiffel Tower in Paris! I look forward to traveling with my family to explore the many cultural destinations I have yet to see.
I look forward to helping you plan your dream vacation!