Walt Disney's California Grill
Brunch at California Grill:
Brunching is a way of life for me. And I'm so very happy to bring you a resoundingly spectacular review of Walt Disney World's California Grill's Sunday Brunch. (Try saying that three times fast.)  California Grill rivals the most decadent treats DCL has to offer, and is a must do for any foodie, brunch-lover, celebration, or just if you love amazing Bloody Mary's with a front row castle view.
Location:
Disney's California Grill is located at the Contemporary Resort, just outside of Magic Kingdom. You know this one–this is the hotel you've seen in all those Disney commercials that tug at your heartstrings, that has the monorail running right through the middle!
Because it is a signature experience, you must be keyed into the elevator from the check-in desk on the second flood. So fancy, right?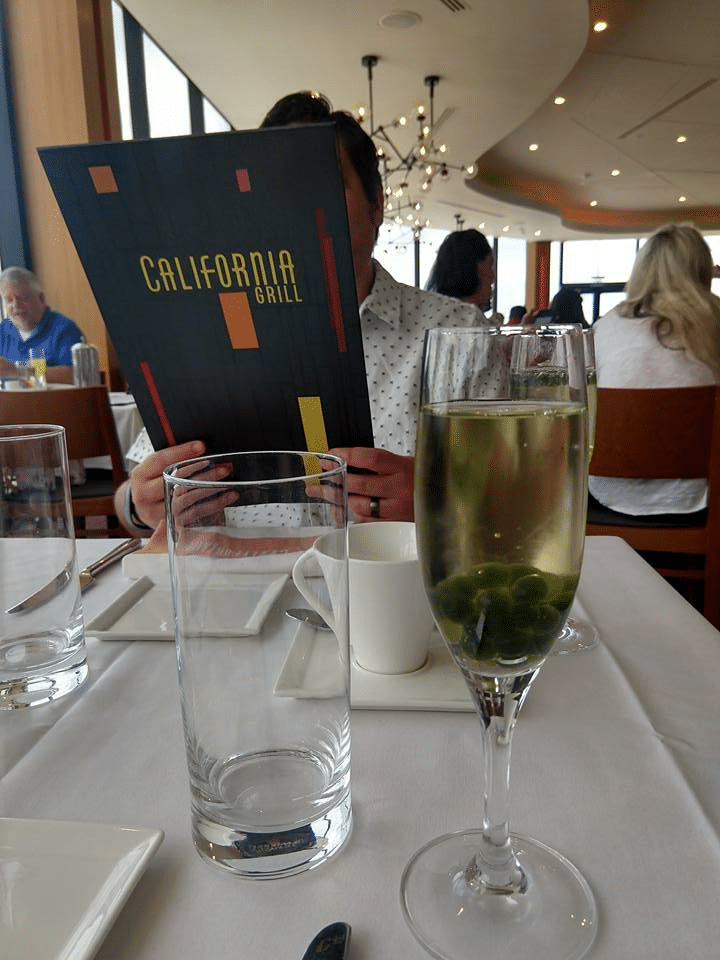 When walking out of the elevator on the very top floor, you are greeting with a sleek, bright, gorgeous restaurant and immediately handed a mimosa or some form of champagne. My most memorable glass was a BLUEBERRY mimosa with tapioca bubbles. Sounds weird, but it's amazing.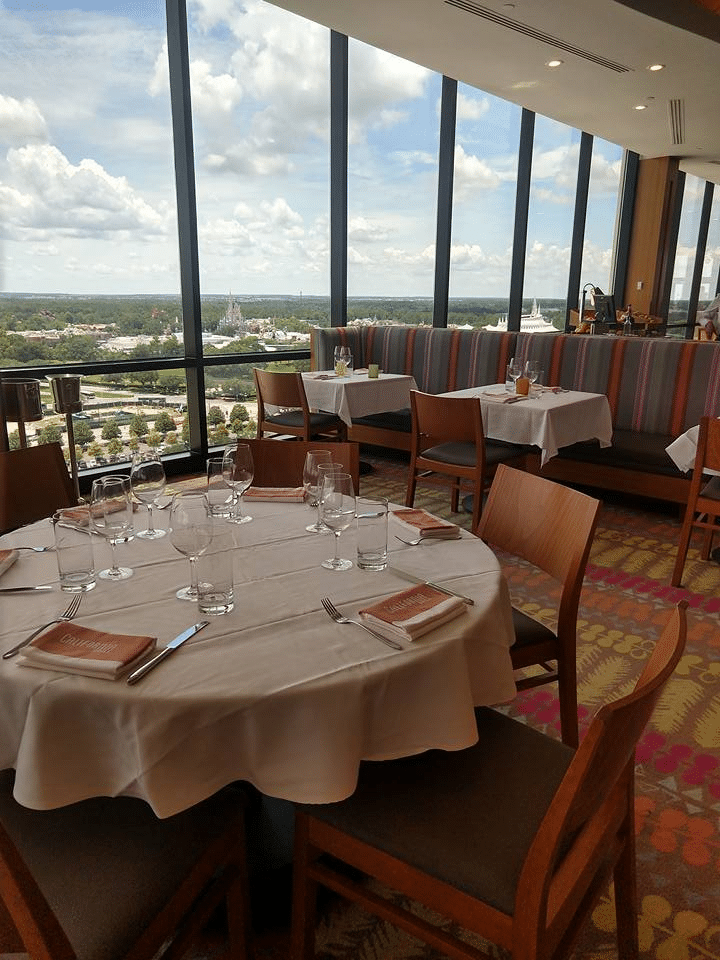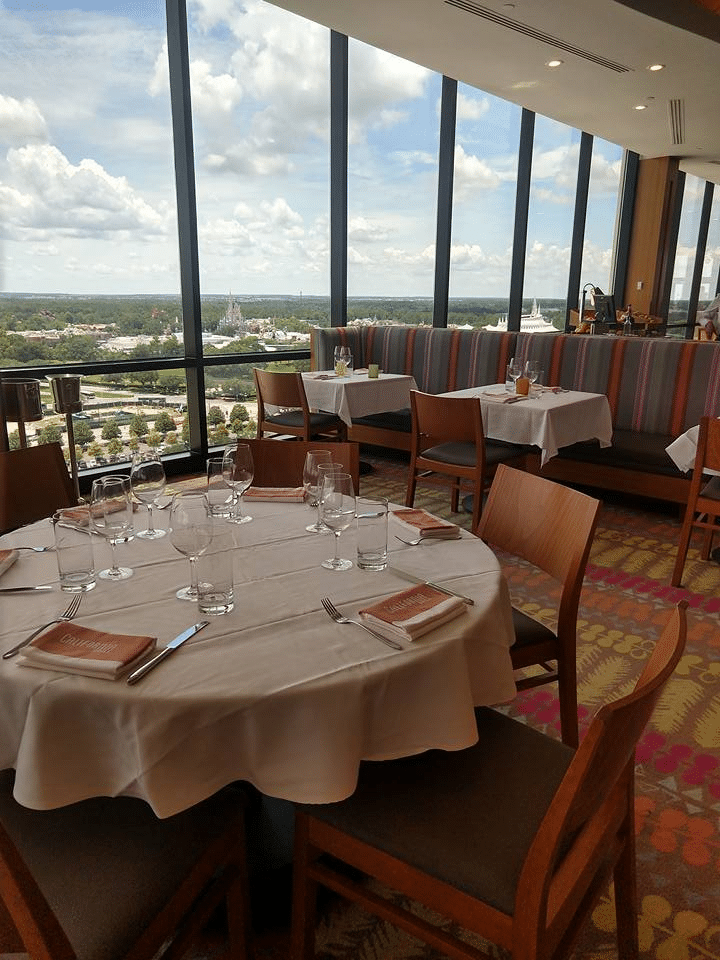 Buffett or Menu:
Just like Palo, aboard Disney Cruise Line, you can dine both by buffet and ordering from a menu. I recommend doing BOTH. I promptly ordered myself a lobster omelette (Who knew that was a thing? And also were has this been our whole lives?!). The eggs were perfect, the lobster was rich and plentiful and the creme fraise tied everything together beautifully.
The hubs ordered his standard fare of buttermilk pancakes. But that's just it right? Sometimes you can tell a lot about a restaurant about how they execute the most basic of foods, and this fluffy stack did not disappoint. Yes, I had a bite or three.
But let's back up for a minute. While these dishes were being prepared, we had plenty of time to hit the buffet. The set-up is impressive and very well laid out. I love the mix of Asian, Modern and comfort here.
They have everything from sushi and soba noodles, to parfaits and desserts. And let's just take a moment for this incredible charcuterie set up. I could honestly write a whole post just on the delight that this is.
Behold this precious sight of meats and cheeses.
Bloody Mary Bar:
But I don't think I've even hit the most impressive part of this buffet yet. Brunch at Walt Disney World's California Grill offers one of the most impressive Bloody Mary bars I've seen….ever! This is an additional cost, but Bloody Mary lover or not, get yourself there ASAP upon arrival and build yourself a tasty concoction.
By the way, did I mention there's an entire table dedicated to bread? Because that is absolutely a thing here. And please note the carefully place warming lamps to ensure that your delicious carb-filled treats are at prime temperature for consuming.
Therefore, in conclusion, a thereby coming to a close, I whole heartedly recommend this incredible, signature dining experience Disney World offers at the California Grill. It is worth every penny. And the views? Here's  a sample sneak peak, but you're really going to have to see it for yourself. It's magical, and will capture the heart of any Disney lover.
Emily Rodriguez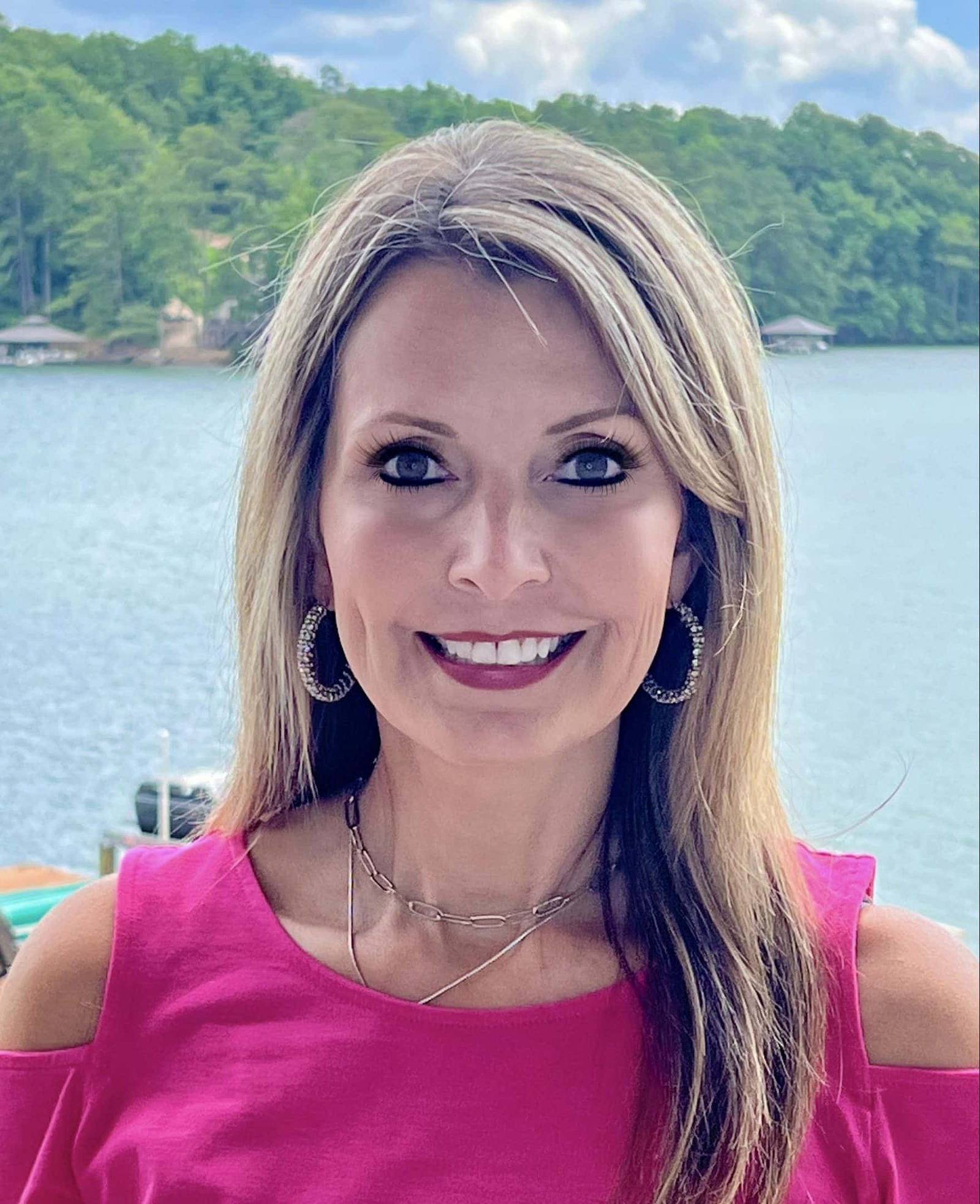 Susanne Hays – Owner/Founder of Fairytale Journeys Travel.