A Disney Cruise Line vacation perfectly combines family time, kid-only activities, and adult-exclusive experiences. There is something for everyone!
One of the unique offerings on the Disney Cruise line is the amenities for adults. Disney understands that adults need their own spaces on the ship, and they include lots of Disney magic!
Adults-Only Pool
The Disney Wish has an adults-only pool area and sun deck at the very back of the ship. The area is complete with a bar and seating area. It's a serene oasis with breathtaking views.
Lounges on the Disney Wish
The Disney Wish has two of the most highly-themed lounges at sea: The Hyperspace Lounge and The Bayou.
Hyperspace Lounge allows Star Wars fans to sip on unique stellar libations in a galaxy far away. It truly is the unique the adult experience on the Disney Wish!
The Bayou is a Princess and the Frog themed lounge. It sits in a spellbinding, mystical marsh complete with magnolias and twinkling fireflies. Enjoy live music while sipping on classic New Orleans cocktails.
Spa Treatments
One of the most relaxing adult experiences on board the Disney Wish is the Senses Spa. Guests can choose from a multitude of spa and beauty treatments to suit their pampering needs.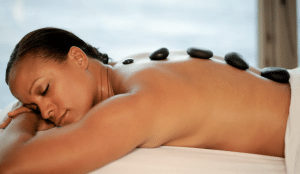 Adult-Only Specialty Dining
The Disney Wish has three adult-only restaurants on board. These exclusive dining experiences are by reservation only.
Enchante pays tribute to Beauty and the Beast and serves French cuisine.
Palo Steakhouse strikes a balance between Italian fare and modern steakhouse dining.
When thinking about your next adults-only vacation, be sure to add the Disney Wish to your list of options! Fairytale Journeys can help you plan the Disney cruise of your dreams! Fill out our quote request form to chat with one of our agents. Be sure to ask about our OnBoard Credit promotion! Free! Disney Cruise Onboard Credit Offer
Stephanie Haefner is a wife and mom of two, born and raised in Buffalo, NY!! Her first trip to Disney World wasn't until she was 22 years old, but it was love at first sight. And ever since, she's done everything she can to get back as often as possible. For her, Disney destinations are a much-needed escape from reality and a chance to reconnect with family. She loves helping others find their escape, too. A planner by nature, she keeps track of the details while you relax and enjoy. Planning vacations for other people keeps her sane while she waits for her next adventure to begin! Contact Stephanie today and she can help you plan the perfect vacation for your family!